ONE DELISLE CONDOS HIGHLIGHTS 
Transit: With a Transit Score of 86 and a Walk Score of 93, investors and residents of One Delisle Condos are steps away from streetcar and bus routes, including 24-hour services, allowing for seamless travel throughout the city at any time of day. St. Clair subway station is a 3 minute walk away and riders can commute into union station in just 17 minutes. As a transit-oriented development, this condo provide easy access to a number of nearby public transportation options.
And, with other real estate developments coming to this distinguished intersection, it looks as though St. Clair and Yonge is poised to reclaim its standing as one of the city's premier intersections. 
Amenities:  The intersection of Yonge Street and St. Clair Avenue is a bustling and vibrant neighbourhood within midtown Toronto and offers residents of One Delisle Condos plenty of amenities within walking distance of home. Daily errands at the grocery store, bank, or pharmacy can all be done on foot. The area also offers a wide range of dining, shopping, and entertainment options for all ages to enjoy.
Greenspace: Midtown Toronto definitely does not lack green space. Residents of One Delisle Condos will be able to enjoy the serenity of nearby parks including David A. Balfour Park, a beautiful lush green park with scenic trails, ravines, and a reservoir.
Prestigious Schools: The area surrounding One Delisle Condos is the perfect place for young and growing families to call home. The area is rich in educational options and extracurricular activities for children of all ages, including Montessori, private schools, arts and culture, and sports options.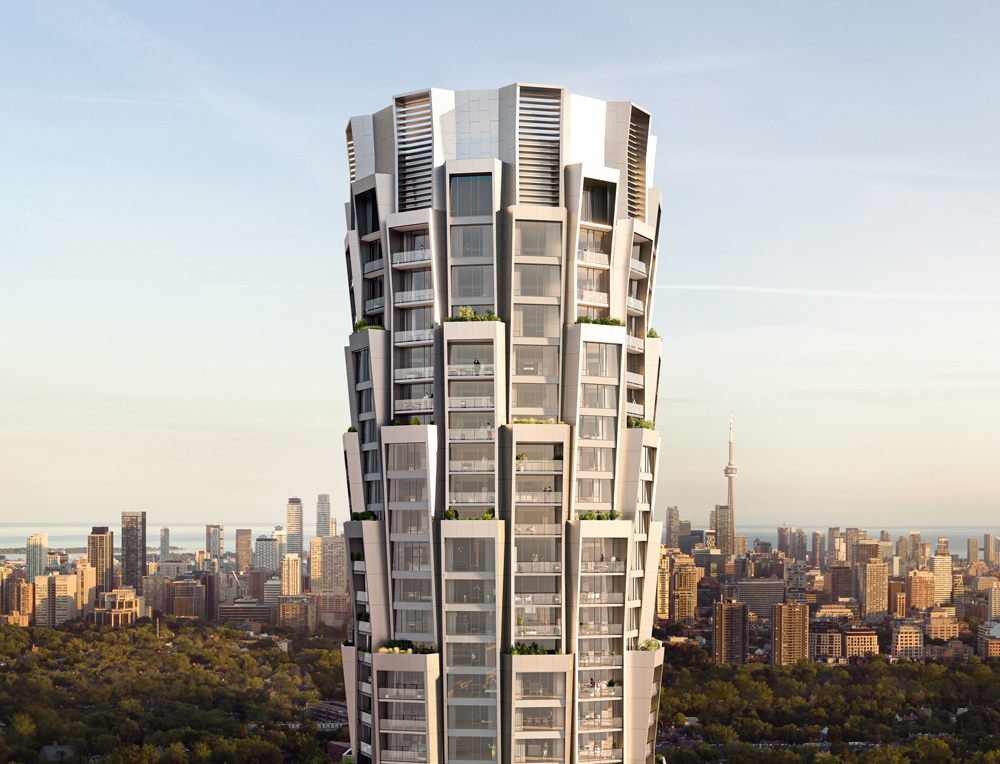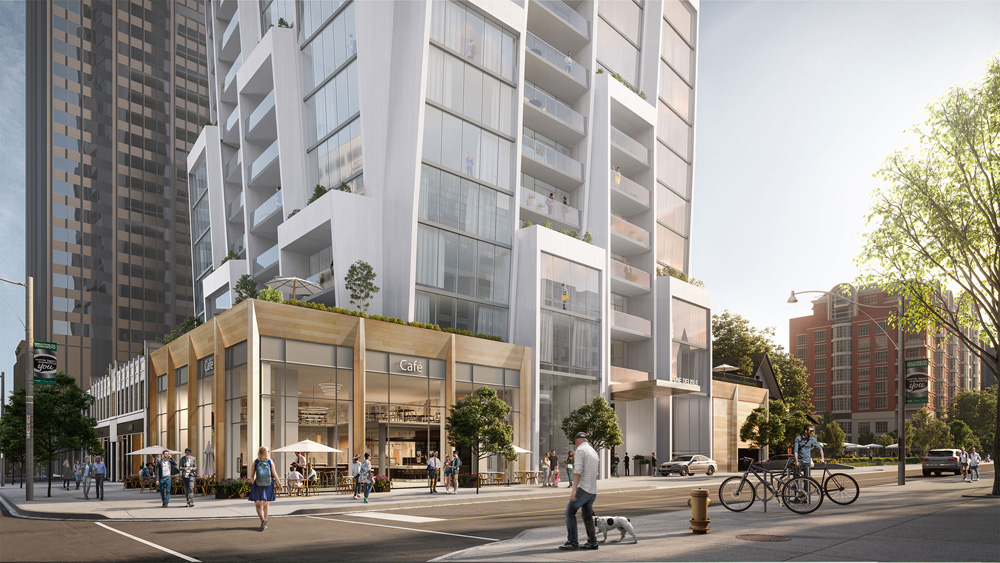 SUITES & AMENITIES
This 44 storey masterpiece will contain a total of 263 units that will consist of 
42 one-bedroom units 
54 one-bedroom + den units
141 two-bedroom units
26 three-bedroom units
The building will host 1,372 square meters of indoor amenities that will include a pet wash on the ground floor and 532 square meters of outdoor amenities found on the second floor.
A four-level underground garage will contain vehicular parking space for 108 residents and 9 visitors, 24 of which will feature electric vehicle charging facilities. As well, the condo will provide 317 bicycle parking space for residents and 11 for retail.
Neighbourhood: Residents can find a number of retail shops and services that include a Loblaws grocery store, a pharmacy, a Home Hardware, and a local branch of the Toronto Public Library. As well as hosting a number of fine dining establishments, the intersection is also home to fitness facilities such as GoodLife Fitness Centre, Moksha Yoga studio, and The Badminton and Racquet Club of Toronto.